Haddows Caterers Edinburgh
Our mobile catering firm produces fantastic food at competitive rates for all your events and celebrations – from weddings to music festivals, from corporate events to birthday and anniversary parties.
Haddows Caterers is owned and run by food enthusiast Ross Downie, who has been in the industry for many years. Ross first began providing high quality food through Haddows Delicatessen, in Marchmont, Edinburgh, 27 years ago, where he sold amazing products from rural France, unique sausages from Spain, handmade traditional cheese from Majorca and more. Discerning customers included Sean Connery, Ronnie Corbett and Ian Rankin.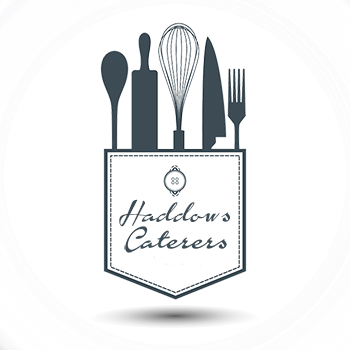 Catering
Whatever the occasion, Haddows Caterers can provide the food to meet your needs.
Menus
From bite-sized morsels to glorious platters, from hearty meals to delectable deserts,
Equipment hire and sales
Haddows Caterers provides a full selection of top quality kitchen equipment for a huge range
One of the things people remember about any event is the food. Here at Haddows Caterers, we make sure your guests say: "The food was great."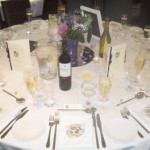 Haddows Caterers continues this passion for sourcing great produce by using the truly amazing ingredients that are available throughout the East Lothian region, including fresh fish and superb Scottish beef.
We pride ourselves on being flexible, tailoring our services and menus to fit the needs of our clients. We are also happy to give you the benefit of our experience if you need more help planning the catering style for your event.
Staff at Haddows Caterers are fully qualified and enthusiastic about producing mouthwatering food on a small or large scale.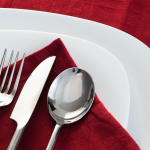 We use top quality professional kitchen equipment to prepare and serve your event food at any location. We are based in Edinburgh but have been known to travel as far as Manchester to provide our great event catering services.
Trained waiters and bar staff can also be hired as part of your catering package to add an excellent level of service to your event. Our waiting staff go that extra mile to make your guests feel spoiled and relaxed.
When you choose Haddows Caterers for your event, you can be sure of a reliable, friendly and prompt service.
You can also hire or buy great quality kitchen equipment from Haddows Caterers. We have access to a huge range of catering equipment, available at very competitive prices.
Events
T in the Park
Royal Highland Show
Rockness
Glasgow City Council
The Proms
The Red Hot Chilli Peppers
Big in Falkirk
Tranquair fair
Meadows Festival
World Pipe Band Championships
BUPA Fun Run
Glasgow Marathon
Retro Fest
Glamis Castle
Edinburgh Hogmanay
B T Murrayfield Stadium
Clients
Morton Frazier
German Consulate
DHL Couriers
Edinburgh City Council
Bank of Scotland
HBOS
Edinburgh Fire Brigade
Carberry Tower
Merchants Hall
Historic Scotland
George Heriots School
Currie Rugby Club
Balerno Bowling Club
Bainfield Bowling Club
Royal Highland Show
Building Services